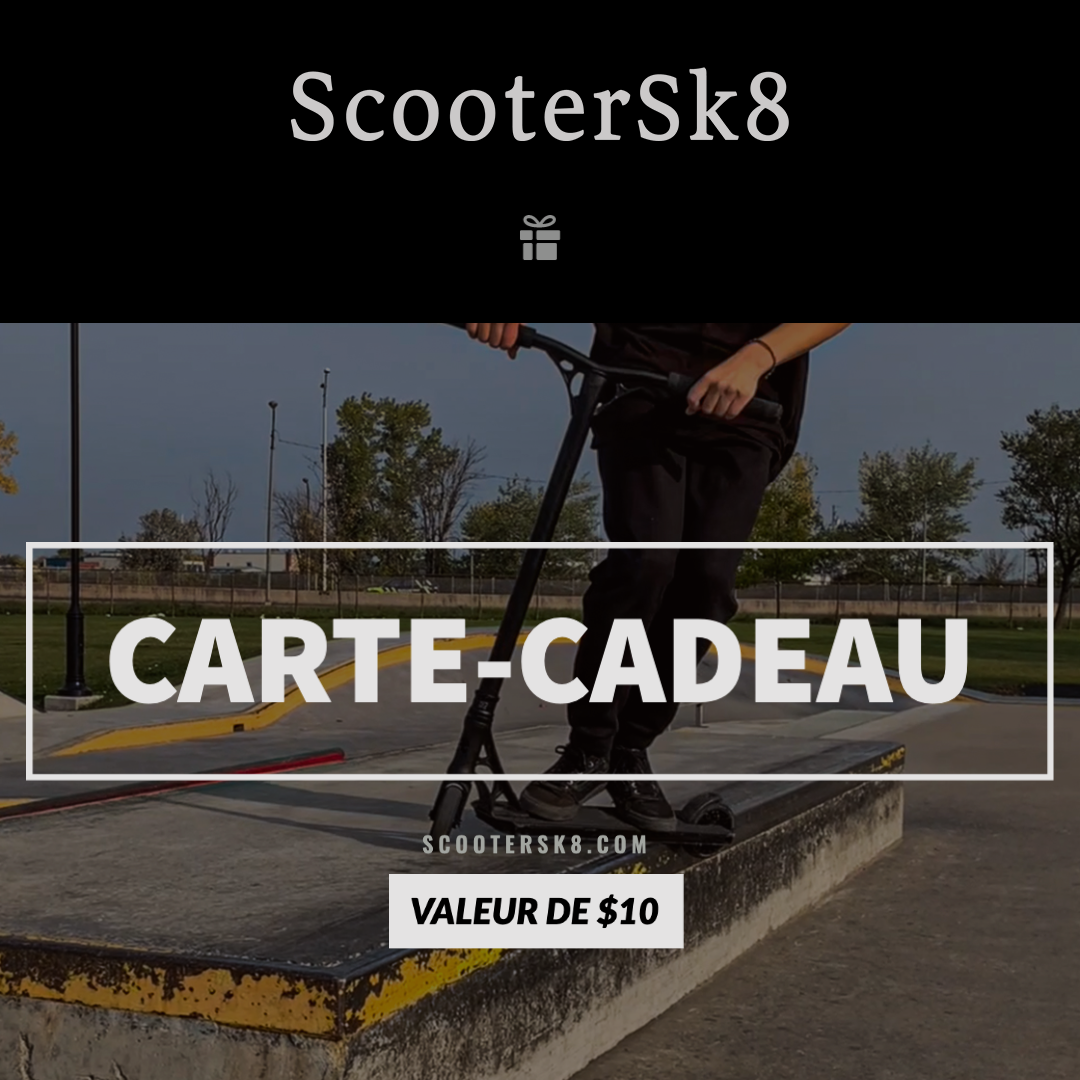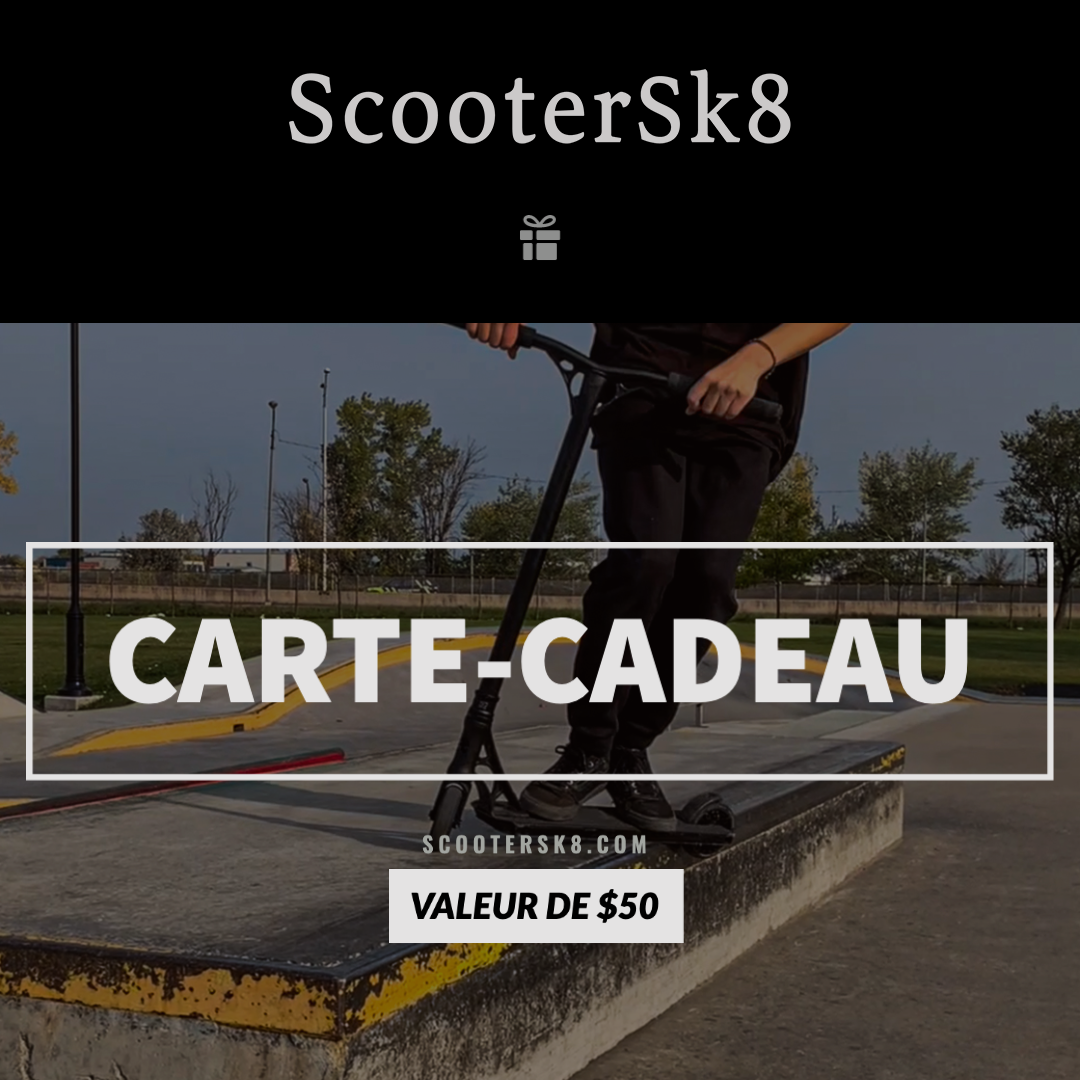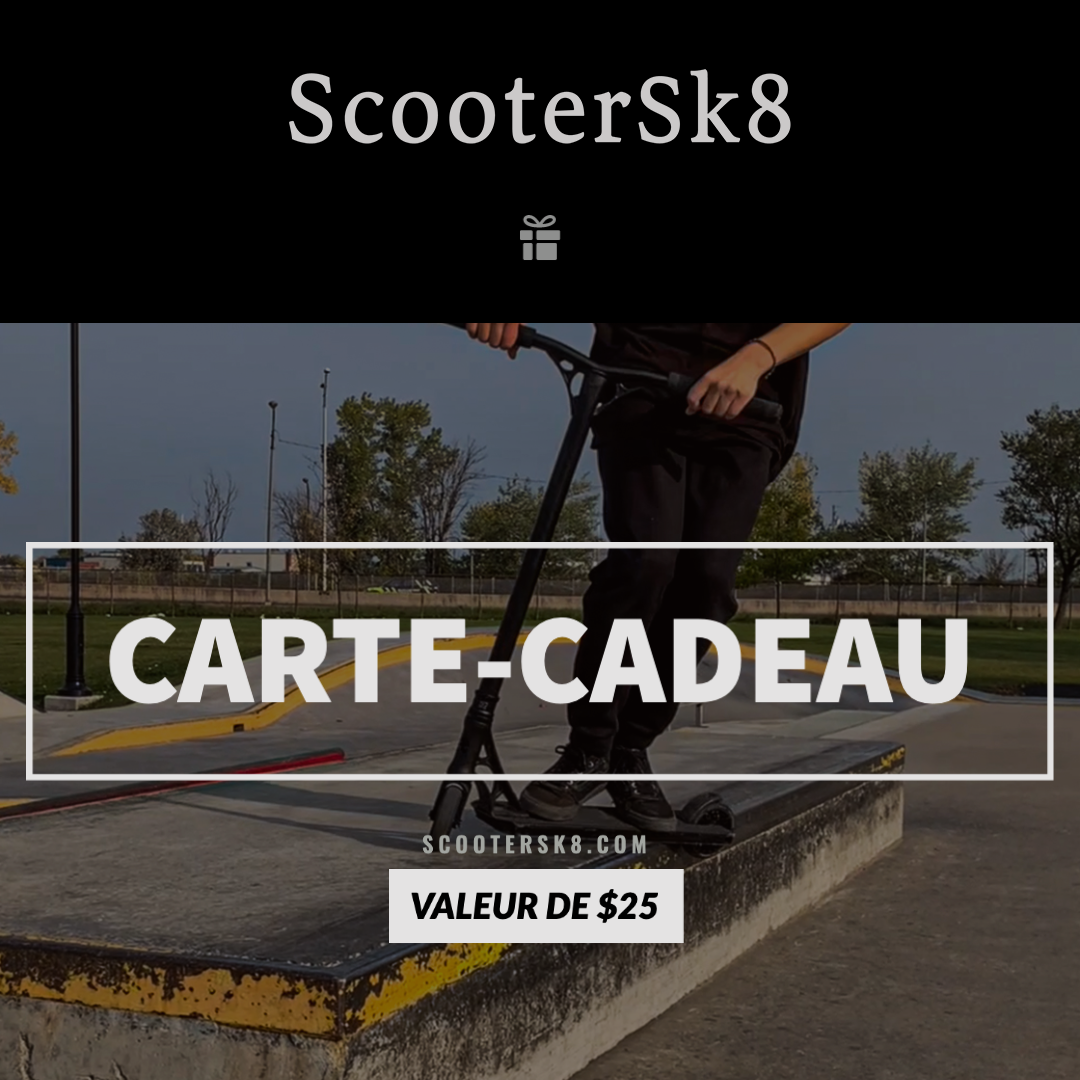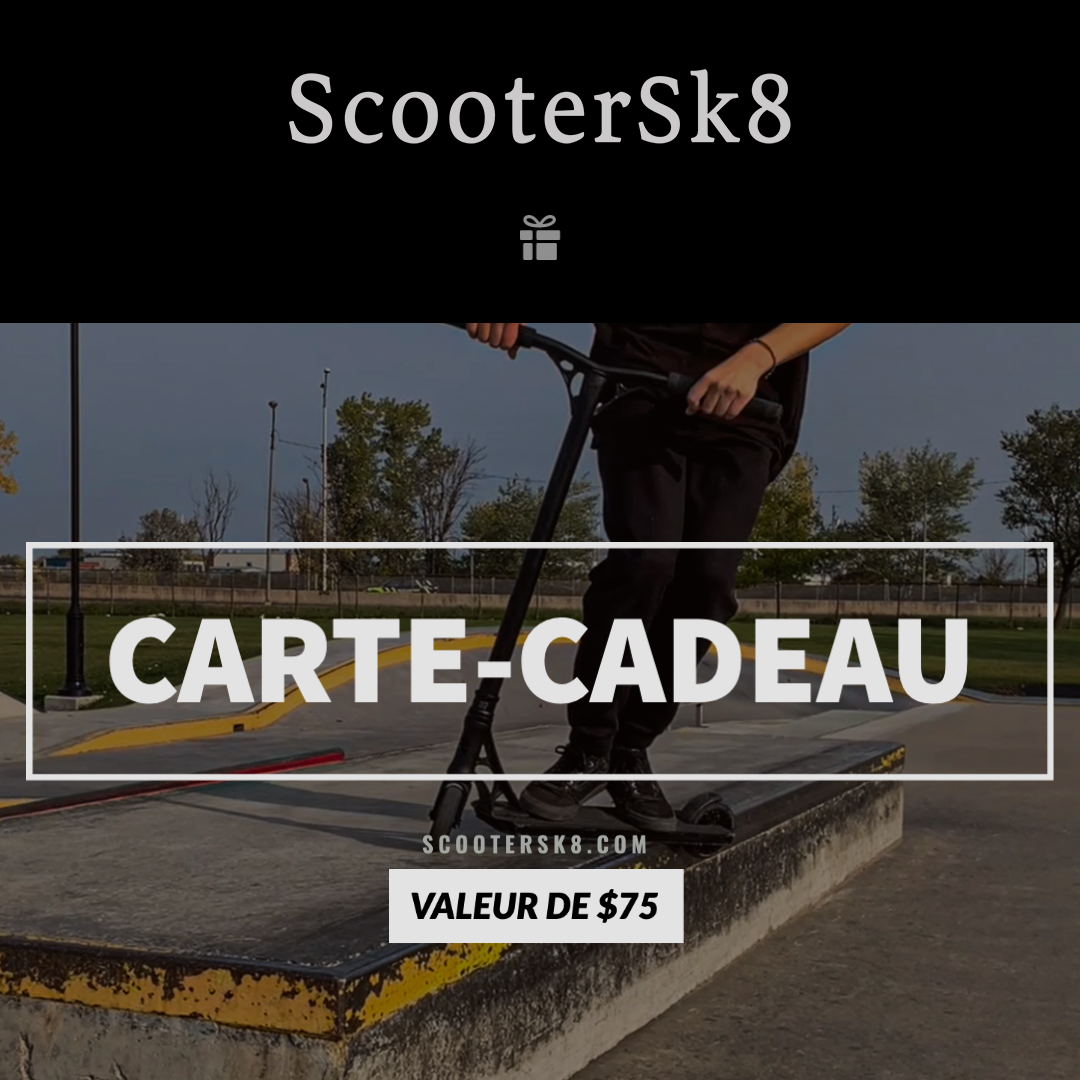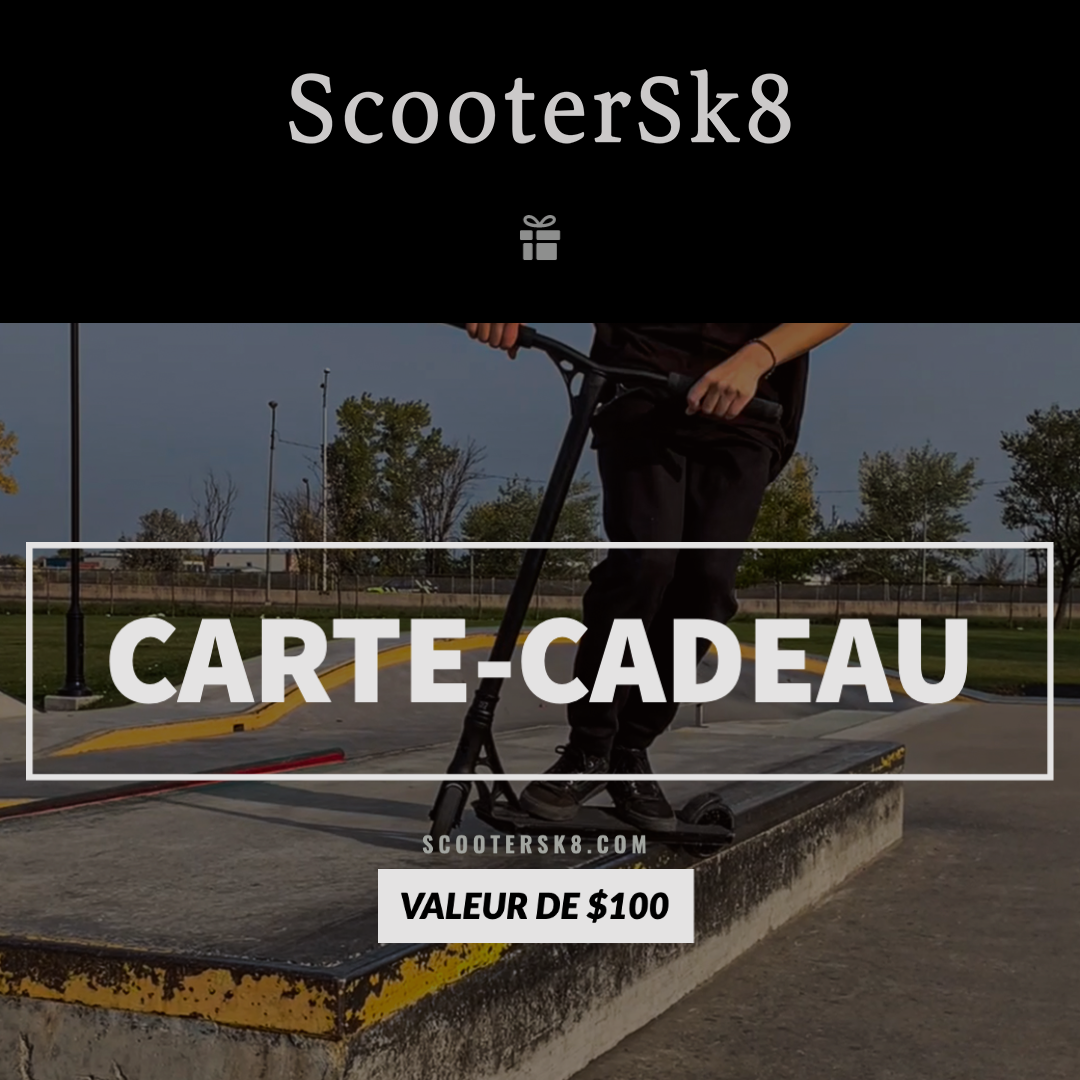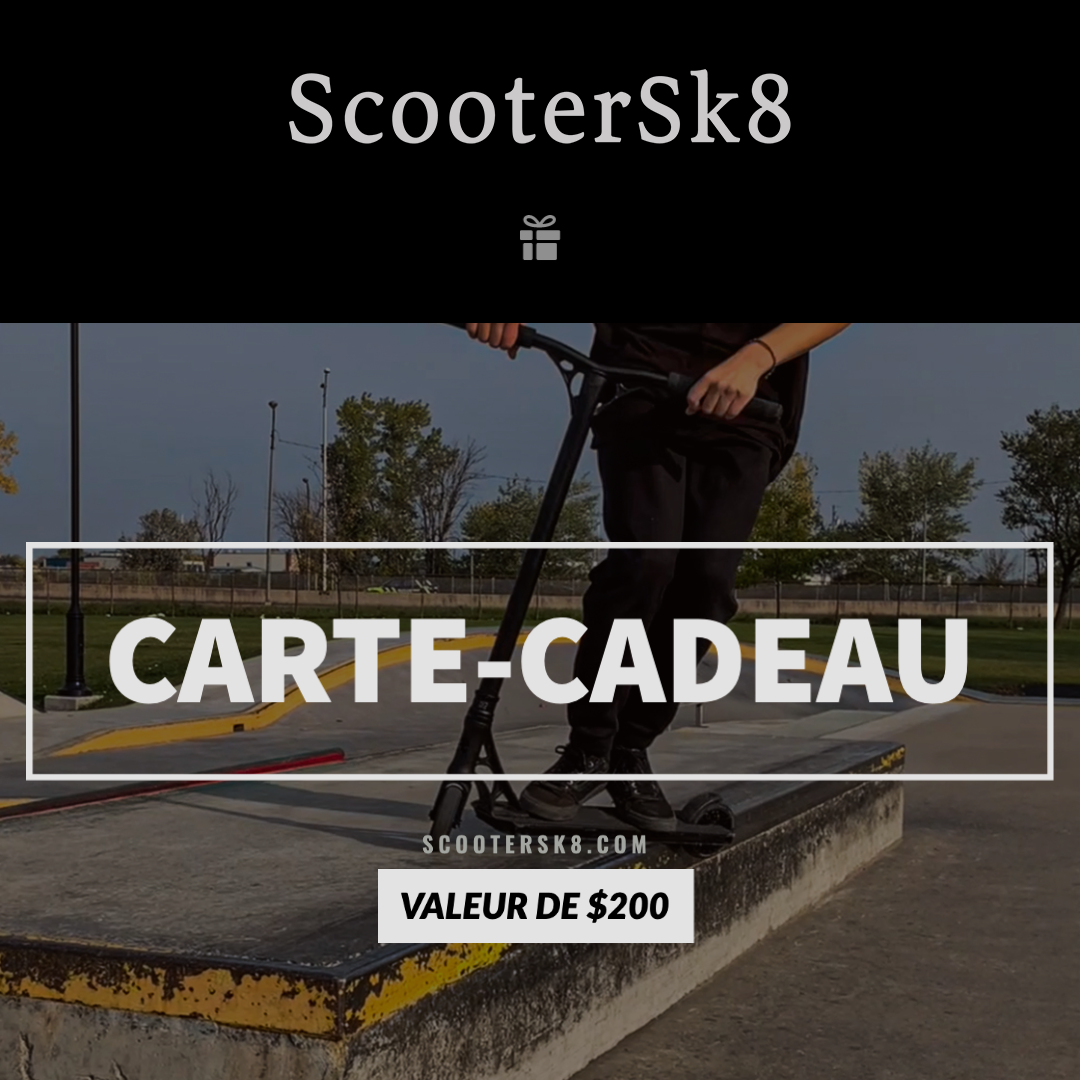 Gift card
---
Details
The Scootersk8 Gift Card! Whatever the occasion, to congratulate a feat or to highlight a friend's birthday.
Choose the amount and receive your gift card via email. Print and offer.
The gift card is valid online and in physical stores, and can be used on multiple purchases.
The gift card will be sent to you by email and you can re-send it to offer it as a gift if desired.
Thanks for encouraging us! Thanks for buying local!