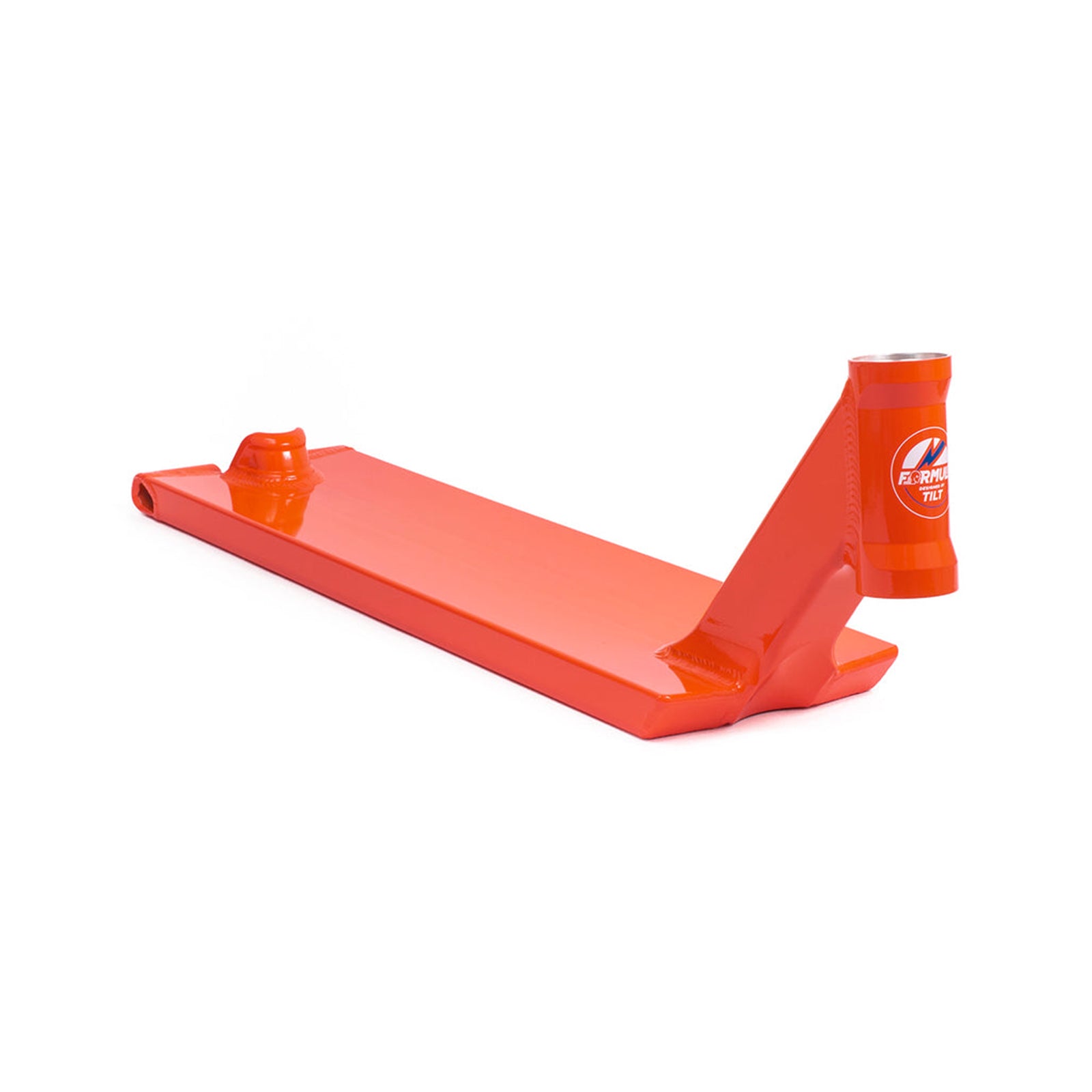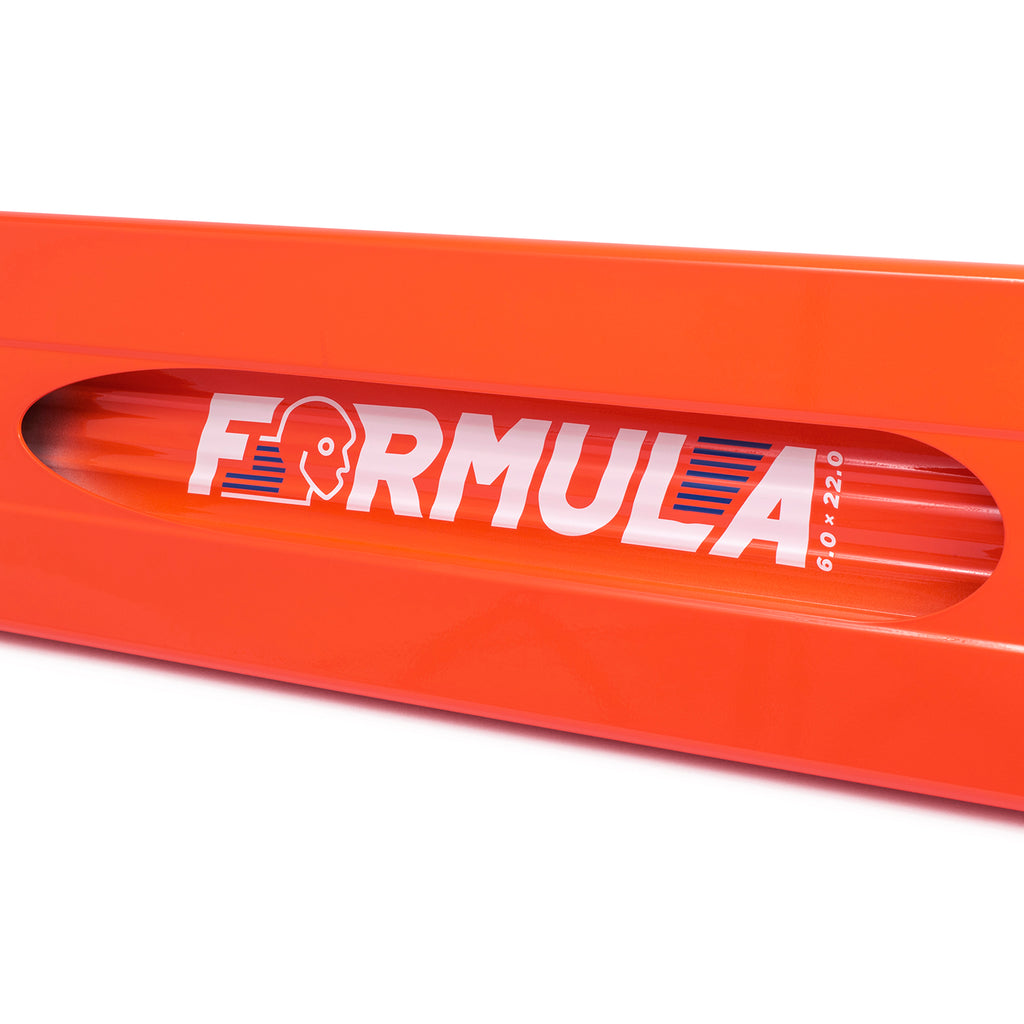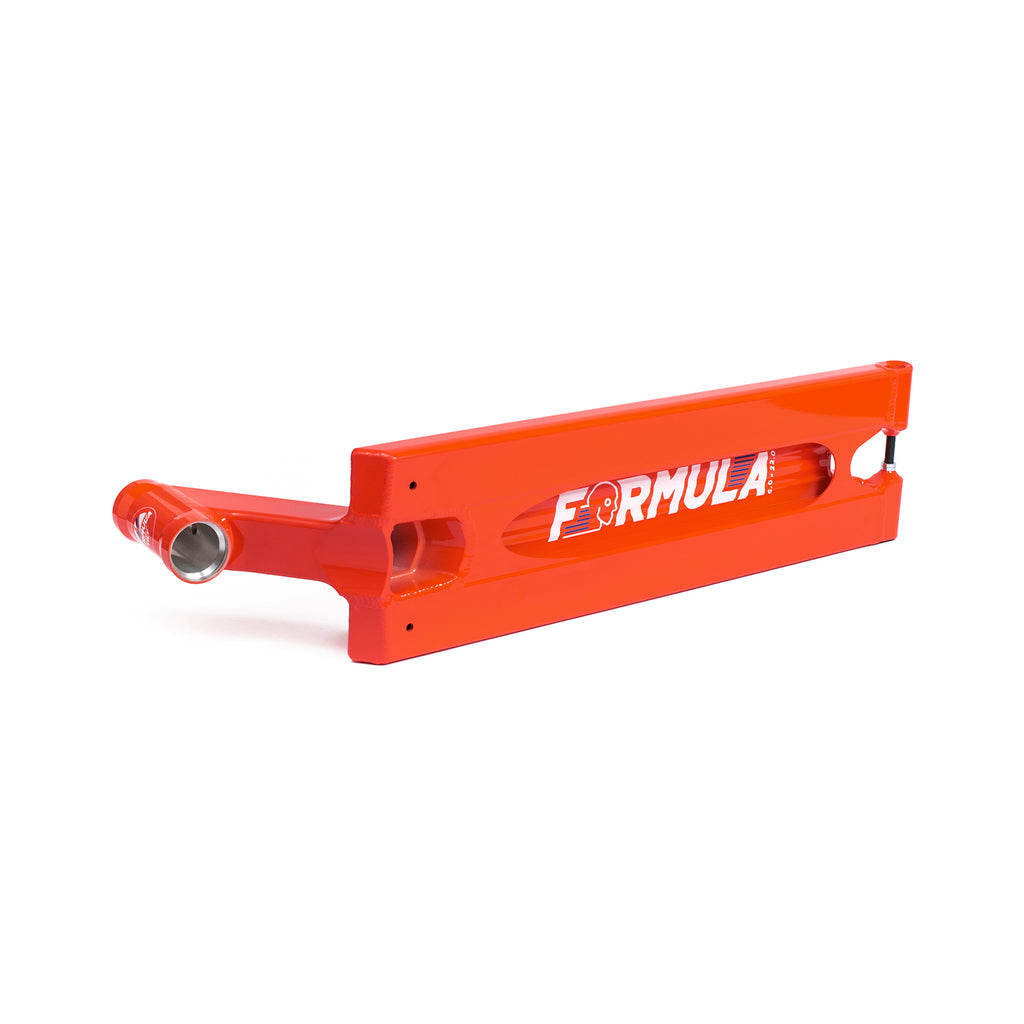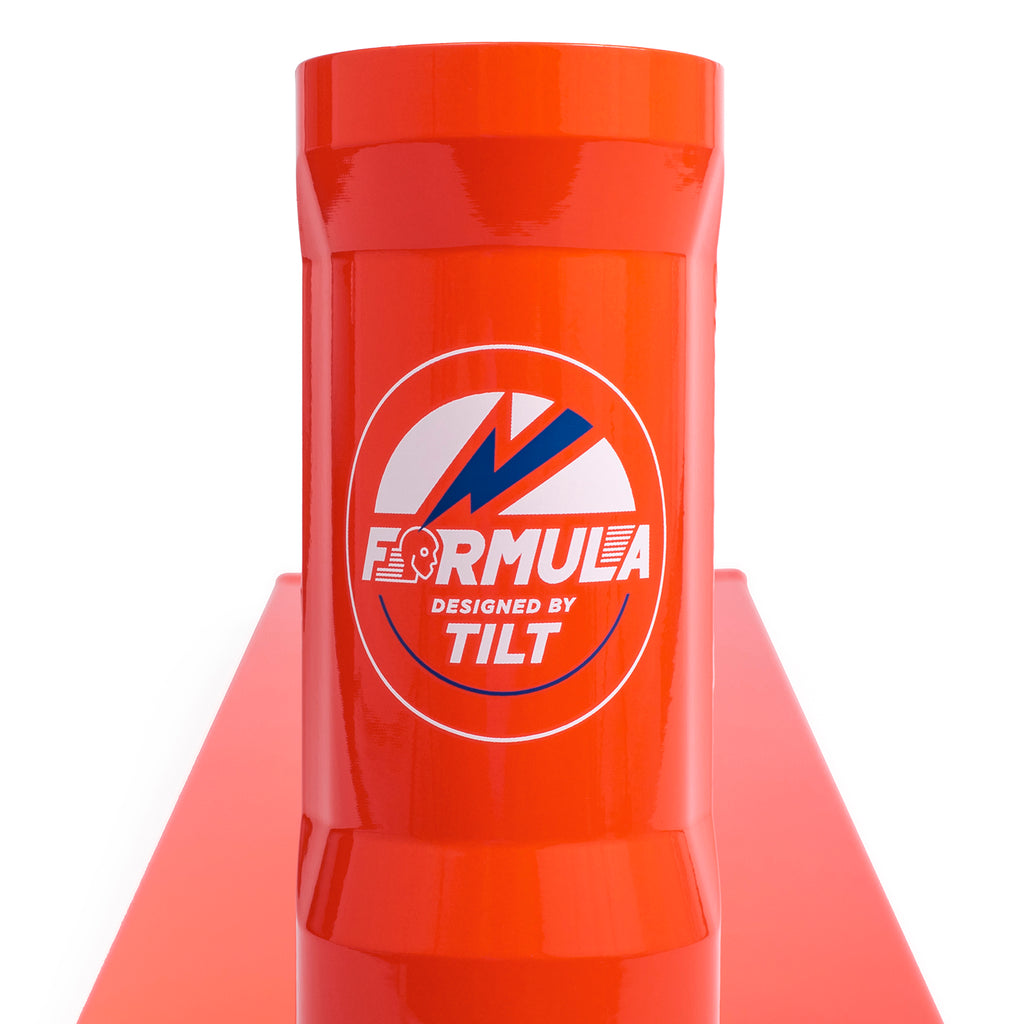 Tilt Formula Select Red
***SPECIAL ORDER***
Estimated delivery time of 1-2 weeks.
See note below.
---
Details
The Formula Deck is part of Tilt's Selects collection and is the successor to Tilt's original Theory Deck. You'll be pleased with the cutout offering lower weight while the new downtube maintains its strength. Towards the rear you have an updated version of Tilt's welded dropouts and a new lower profile fender. The Formula Deck is lightweight and well balanced for whatever trick you throw next.
Specifications
Weight

(5.0 x 20.0"): 3.23lbs




(5.5 x 21.0"): 3.54lb


(6.0 x 22.0"): 3.94lbs


6.5 x 22.8": 4.28lbs




7.0 x 23.5": 4.56lbs



deck length
according to size

deck width
according to size

Angle

83°

Compatible with wheels

24 X 110mm - 30 X 120mm

Material


Anodized 6061-T6 aluminum

Fender


Built-in flex fender